Katoomba High School 1967 & 1968
Emails 2006 & 2007
Ros Ackhurst (Picken)
----- Original Message -----
From: "Ros Akhurst" <rosbillak@bigpond.com>
To: "Paul" <paulhorne@internode.on.net>
Cc:
Sent: Wednesday, November 14, 2007 2:23 PM
Subject: Peter Picken
Hi Paul
Remember me, Carol's little sister Ros (the middle one)
I have been logging on to your web sight on a regular basis since January when Col Gellatly sent the details to my good friend Robyn Dufty.

This has proved to be both painful and happy as so many memories have come flooding back.
One endearing one is of watching Peter come through the doors of the Gym block from the Senior Building towards me and Campbell Thomas & Deryck Wagstaff walking past him the other way. As they passed him they hooked their arms through his and being taller just walked off, his little legs were still going forward (not touching the ground though). The look on his face was priceless.

I remember you all most clearly and I know Peter would so much have enjoyed reading all the emails and have lots of questions to ask. The reunion we attended in 1986 just one year before he passed away gave him such a buzz, he talked about it quite frequently and was so happy to have had that opportunity to see you all again. I'm sure he'll be there in spirit on the night, he never liked to miss a good party.
Have a wonderful night.
Ros Picken/Akhurst
Merillee Clark
From: Merrilee Clark <merrileeclark@hotmail.com>
Date: 20 November 2007 7:00:17 AM
To: Janine Mahoney
Subject: thank you re my sisters
Hi Janine,
Thank you very much for remembering both my sisters at the reunion. I know both my brothers-in-law Ian and Michael and his family, also appreciate the kind words that Maureen would have spoken. I looked on the messages and already there are congratulations to great organisation for your committee on a beaut reunion so let me add ours.
I hope you and your family have a Happy and Safe Christmas.
Cheers Merrilee Clark (nee Blick)
Evan Williams
----- Original Message -----
From: "evan williams" <evanw1@mac.com>
To: <paul@khs1967.com>
Sent: Wednesday, November 21, 2007 9:18 PM
Subject: reunion photos
Paul
Here are a few photos from the reunion. Not many I'm afraid as I passed the camera to others and not everyone was successful in getting a shot.
Thanks again for a great event, and for all your efforts. It's been fantastic to catch up with everyone after so long, and to find that all the things we had in common then we still have in common now. I hope that we can all stay in touch a bit better from now on. On this point, would it be possible to post everyone's e-mail address on the website? I've collected a few from the discussions, but there seem to be a few not there for whatever reason. And it would be great if the website could continue, for a while at least, as it's such a good place to go for news.
Once again, thanks mate, very well done, and the same to Janine and Col and Damian and all the others who made it possible.
warmest best wishes,
evan
David Chapman
----- Original Message -----
From: David Chapman
To: 'Paul'
Sent: Friday, November 23, 2007 11:43 PM
Subject: RE: Keeping contact
Paul,
My contact details are:
Email 1: davidcha@bigpond.net.au Email 2: davidchapman@thecoffeeemporium.com.au Mobile: 0418 165 234
Paul-a great weekend that I will long cherish.
Thanks so much and looking forward to the next one.
Also a few of us in Sydney are trying to arrange a get together (BBQ at a Pub type thing) every 3-6 months . Also when you are next in Sydney I would love to catch up.
Regards,
David Chapman
m: +61 (0) 418 165 234 e: davidcha@bigpond.net.au
Derek Long
----- Original Message -----
From: The Andersons
To: Janine Mahoney
Cc:
Sent: Tuesday, October 23, 2007 10:15 PM
Subject: Nigel Hastings, Lee Bedford and Derek Long
Hi Everyone
Guess what I just had a wonderful long chat to Derek Long- fantastic- he has such a good memory- remembered us all plus so many others and knew which year they finished etc. He was at KHS from about 1962 to 1969.
Long story about how I tracked him down- via Kandos HS (Deputy) then Melville HS (Kempsey- he was Principal) to Narooma where he is now. He has retired from teaching but his second wife Inta is Head Teacher Maths at Moruya HS and as he is the only Maths casual it seems, he helps out- (he said he still wears a white shirt and dark tie for his teaching days as he did all his full time teaching life). He fits a lot into his life for sure- 3 adult kids in Canberra so home handyman jobs for them, writes novels, still loves motorbikes etc. All this and his main work revolves around the fact that he owns the Tree Motel in Narooma and works there sometimes (he has a Manager there).
Sorry to rant on so much- it was just such a buzz to talk to him.
Now the best news- he is really going to try to come to the reunion, along with Inta- wouldn't that be fantastic! He needs to just see how the Motel goes over the next week or so with a new Manager there. I gave him the details and of course the website. He'll let someone on the Committee know whether or not he can attend. He said if he comes it will be the first school reunion ever for him.
He'd be delighted to hear from anyone and gave his phone numbers to me. I gave him Nigel Hastings' email address.
The gap narrows I guess- as we are all around the same age now - more or less - and he sounds a lot younger probably due to his everlasting enthusiasm for life.
Cheers Narelle
Narelle Brownjohn
----- Original Message -----
From: The Andersons
To:
Sent: Monday, November 19, 2007 5:43 PM
Subject: Re: KHS money
Hi Paul
Did it go okay? Okay is an understatement in the extreme.
Yes I guess it is to be expected- I am still on a high but also a bit flat if that makes any sense as I'd like it to all happen again next weekend!

What a sincere, caring, kind, interested, interesting, thoughtful and compassionate etc etc etc bunch the '67 and '68 KHS classes turned out to be- I feel proud to belong- and I'd like to think we'll all stay in contact and what a hoot the 50th will be!!!!!!!!!
Thanks for everything

Narelle
----- Original Message -----
From: The Andersons
To: Janine Mahoney
Cc:
Sent: Saturday, October 20, 2007 8:22 PM
Subject: Re: Nigel Hastings and Lee Bedford
Hi All
That's great to think that Nigel, his wife Jacquie and Lee Bedford will be joining in for at least the early part of the reunion evening. And maybe some more will be found as well. Weren't Nigel's emailed thoughts for the website just wonderful- such a terrific person and the sort of teacher worth bottling. We are friends with his son Geoff (also an exceptionally good teacher), daughter in law Wendy and their children. Geoff taught our 3 children (Science) and my husband Col and I taught with him at Kelso High for years. Wendy lectures in education at CSU.
Sorry I have been out of email contact for a few days- I went to Bundanoon with a couple of friends- bushwalking and garden rambles etc- we stayed at the YHA there- an excellent old rambling Georgian place and although it houses about 38 people we were the only ones there! Oh well someone has to do it. My husband couldn't come as although he is recently retired he is working- (casual teaching) for a couple of weeks.
Cheers Narelle
P.S. I am still struggling to fill in the questionnaire- but promise to be more diligent over the next few days
Nigel Hastings
Hi Janine,

Thanks for the phone call. I was pleased to hear from you after 40 years. What a long time, but everything in my life now is related to "a long time ago." I have made a few enquiries about the people we mentioned and have outlined below the results of those enquiries. These results are vague and general but perhaps there may be some useful information. Lee Bedford. I rang Lee at her home at Little Hartley. She was not at home so I left a message on her answering machine. She has not answered my call She now lives at Little Hartley on a farm type property and access to her home is very, very difficult.. Anyway you have her phone number so good luck. Ray Bancroft.I called up to see Ray Bancroft. He too stays home most of the time He also said he did not teach your year so from all this he said he would not attend the re-union. Robert Sroeve. Robert's e mail address is rjohns24@iinet.au He lives now in Perth. Derek Long. I will be getting his e mail address from my son, Geoff, who is principal at Bathurst High School. Geoff told me he could get it and when and if he can I will send it on. I cannot guarantee this as it all depends on Geoff.. Florence Smith. I rang Florence but she will be away for the time of your re-union. She did pass on her best wishes to you and all your friends from KHS.
I will be coming up to the Fairmont to have a talk to you and your friends but I will not be staying for the meal. I am sure that after two hours people will have seen enough of me. My partner (and wife) for over 50 years (Jacquie ) will be with me if that is OK.
Just a comment. I looked up your web site to check the names of your year and I have a question to ask. I did not see Reg. McFarlane's name there but I could have missed it. I did se Paul McPhee's. I thought he was in a few years class after your "guinea pig' years. I do not know if this e mail is of any use to you. It may help but if it doesn't I guess you will have the information anyway. Feel free to contact me at nige@hermes.net.au should you need any other information or help I might have. I really am looking forward to seeing you again. Thanks for the phone call. I really did enjoy our talk..

Take it easy, Nigel.
----- Original Message -----
From: Janine Mahoney
To:
Sent: Friday, October 19, 2007 7:23 PM
Subject: Nigel Hastings again
Dear all
Here you go. The young girl in the bikini was me. I hung out at Springwood Swimming Pool often. That's where I first met James when I was in 5th year. I lied about my age and told him that I was about to turn 18. However, when he gave me the lovely pearl ring for my "18th birthday", Mum let the cat out of the bag and told him I was only sixteen. I was sure he would have dropped me. When he gave a speech at my 50th birthday party, he made the point that he was still not sure of my age.
Note the memories of you, Narelle. I will tell you all some other stuff he said on the phone when I see you all. However, he will probably tell you in person.
Janine
Patrick Timbs
From: Patrick Timbs
Date: 3 October 2007 10:51:15 AM
To: Janine Mahoney
Subject: RE: KHS Reunion
Hello Janine, I'm currently living in China and don't expect to be back in Australia until January. So I won't be able to attend the reunion.
That said, and without resorting to the questionnaire, I am happy to provide a narrative of the key markers in my life over the last 40 years and would be happy to read those of others.
Have a wonderful reunion.
Regards,
Patrick Timbs.
David Hey-Cunningham
From: <davidheyc@bigpond.com>
Date: 1 October 2007 9:14:27 PM
To: Janine Mahoney
Subject: Re: KHS Reunion
Dear Janine
Thank you for your email about the KHS 40th reunion. Unfortunately I am unable to attend as I am scheduled to be working in Brisbane during the weekend of the reunion. If things change, I will get in touch.
Regards
David Hey-Cunningham
Peter McQueen
From: "Peter McQueen" <peter@mcqueenssolicitors.com.au>
Date: 1 October 2007 2:44:24 PM
To: "Janine Mahoney"
Subject: RE: KHS Reunion
Janine,
Thanks for your email.
Despite an indication I gave in an email some time ago, work and other commitments will prevent me from attending the reunion in November.
It is apparent from the email traffic that you and others have put in a lot of effort. As a consequence I am sure it will be an enjoyable and rewarding weekend for all participants.
All the best to the KHS ''67 guinea pigs.
Peter McQueen .
Ian Fraser
----- Original Message -----
From: beverleyclark
To: Paul Horne
Cc: Warren Gee
Sent: Saturday, October 13, 2007 4:25 PM
Subject: Fw: Katoomba High School Reunion - November 2007
Hi Paul,
Ian Fraser is unable to come to the reunion, but is happy for this email to be posted on the website.
He also adds this info in a further email - " Also re the footy photo the Sorrensen is Barry and he was in Y4 and a very good footballer. The pic of the team which says 1968 is actually another pic of the 1967 side as you can see a number of faces who left in 1967. One of my lasting memories of that side, which was pretty good, is getting cleaned up by Richmond High in the University Shield at the old showground when we were odds-on favourites. It was the only time they beat us all year. Bastards!
Many thanks Paul. Hope your Internode probs are all Ok now.
Cheers,
Bev
----- Original Message -----
From: Ian Fraser
To: beverleyclark
Sent: Monday, September 10, 2007 3:17 PM
Subject: Re: Katoomba High School Reunion - November 2007
Dear Bev,

Thank you for the email re KHS reunion. I still get back to the mountains (not as often as I would like) as I still have family in W.F. and I was back there in May. My family actually had Christmas lunch at the Carrington in 2005. I have lost contact with almost everyone I knew back then. I would have been the slackest letter writer known to man but this has changed a bit with the advent of the email.
I stay in contact a bit with Col, whom I grew up with at W.F. I have lived at the Gold Coast in Queensland since 1979 running my own business. My family and I have been blessed with good health and good times. I remember lots of laughs and juvenile tomfoolery at KHS with great friends like Paul and Emmo and Pat Timbs (to name a few) and going to school in Col's 1947 Vauxhall with "3 on the floor" and no brakes. I lost contact with most of them many, many years ago, most particularly when we moved to Qld. I have no doubt that I was the most immature and irresponsible teenager I have ever come across. The down-side of this to those around me is that I am without doubt the most immature and irresponsible 56 year old I have ever come across. (My God,there are more "I's" in this than a Phil Gould column!) Good luck with the reunion and have a great time. I am unfortunately unable to attend.
Regards
Ian Fraser
PS I was looking at the photo of the 1967 football team and I'm pretty sure the un-named year 5 goose in the school uniform is me. I must have been injured (or maybe I played like that).
Michael Jensen
On 09/10/2007, at 1:54 PM, Jensen, Michael wrote:
Hello Janine, Today I e-mailed Bev to confirm attendance at the reunion. My wife Priya will also be coming along to the evening festivities at the Fairmont - not a bad venue I must say. On Thursday this week I will be sending you a cheque as our contribution to the Fairmont costs. It should be a fun occassion and I look forward to catching up with lots of people again and reliving those memories both pleasant and perhaps painful. In a note of yours on the reunion site, you mention the possibility of some appropriate words about those who have unfortunately passed away. I would like to write a few words about Tom Hodson and I am getting some ideas in my mind about what could be said. Can I e-mail you with these words and when would you like to receive them? I hope you have kept well over the years and life has been an enjoyable journey for you. All the best and thank you very much for all of your efforts in getting the reunion together.
Regards, Michael Jensen.
Alistair McDonald
----- Original Message -----
From: Alistair McDonald
To: paulhorne@internode.on.net ; Janine Mahoney ; Erasmus@optusnet.com.au
Sent: Thursday, November 15, 2007 7:59 AM
Subject: Questionnaire
Paul/Janine/Damian,
I have completed the questionnaire, which you are free to use as you please. As the time for the reunion approaches, I have been reminded of some of the people who formed part of my life, as I struggled with the complexities of education, career and life in general. Since leaving the mountains in 1968, I have tasted both success and failure but would attribute none of the failures to the education I received at Katoomba High School, however some of what I learned during 1966 and 1967 has played a part in every minor accomplishment. I am grateful to everyone with whom I shared those years.
Enjoy the reunion, and send all attendees my best wishes. I look forward to hearing stories of the lives of the KHS Alumni 1967.
Kindest Regards,
Alistair McDonald
G'day Paul,
Thanks for the reminder. I have been holidaying with my family in China for the past couple of weeks, so failed to respond earlier. I will not be attending the reunion in November, but send you, the organizers, attendees and all former classmates my best wishes. I look forward to reading some of the life histories, and reviewing the reports of the weekend's activities.
Since your initial phone call and web report, I have had correspondence from Janine and Damian, and hope to maintain contact, and re-establish other relationships in the future. Thank you for tracking me down!
I trust that your time in Melbourne, sorting out the problems in Telstra is both rewarding and satisfying, and hope that we can catch up again some time after the re-union.
Kind Regards,
Alistair McDonald
Greg & Jill Mackay
<jgmackay@optusnet.com.au> wrote:
Damian, Thanks for the reminder.....have just emailed Paul for the bank details so we can pay.
By the way, I did make it to the city for the get together on the night the train broke down. I was however a little late and despite scouring the bars around Martin Place, I couldn't find you! Never mind, we'll catch up soon.
Regards, Greg.
Lesley Grimley
----- Original Message -----
From: Lesley Maitland
To: Paul
Sent: Sunday, November 25, 2007 12:27 PM
Subject: RE: Keeping contact

Thanks Paul

The reunion was really great -it was wonderful to reconnect with so many people.I have some 'photos and a confession...I wore an emerald green skirt with orange slingbacks and a 'trendy' white vinyl coat to a school function. I apologise to anyone who is still having nightmares about vivid orange and emerald green together.

I can be contacted the following ways:email ... lemaitland@hotmail.com or lesley.bryen@tafensw.edu.au (I do open my TAFE mail regularly) 'phone 69722106 or 69722458,work 69790811 .If a message is left on the 69722106 message bank and your call is not returned it means the the message was not received...it's a bit dodgy.

A big Thank You to all the organisers. Perhaps we could have a picnic or a small(not too strenuous) bushwalk next year-a 'woosey'walk for people who like the bush but do not want to suffer too much.
Once again-thank you very much

Regards

Lesley
Lesley Maitland <lemaitland@hotmail.com> wrote:

Thanks Damien No Rain ,crops dying, TAFE getting more and more red tape, but hey, life is still pretty good.
We are still coming to the reunion so I shall book in. By the time we have all had a drink or two and lots of laughs I am sure life will be looking a lot rosier.

I hope all is well with you. I suppose the university system is just as challenging when it comes to red tape. I guess it stops our brains from atrophying...just thinking of new ways to cope.
Thank you for thinking of me and getting in touch.
Looking forward to seeing you.

Lesley
Warren Gee
----- Original Message -----
From: Warren Gee
To:
Sent: Monday, September 10, 2007 4:07 PM
Subject: Re: Re: reunion
Gooday all;
I have been speaking to an old mate of mine; Jim Craib, who also was a 67er and a 68er ( he repeated 4th form), and then left school . He has asked me if it is ok for him to attend? I said I didn't think there would be a problem.
What does everybody else think?
regards Warren.
Ron Lawler
On 10/09/2007, at 12:47 PM, ron lawler wrote:
Hi Bev and Janine, i had an e-mail from Alan Dunn, an ex khs schoolie who left after year 10 in 1966. He is interested in the reunion, but as he left after year 10 isn't sure whether he is eligible to attend. I suggested he contacted either of you to see what transpires. I can't see a problem with it as i remember him from our school classes together.
He was also asking if i had any contact details for Ken Newton. As he is on the list of people contacted, i thought one of you may be able to pass on details. His e-mail address is Alanfdunn@bigpond.com if you would like to let him know.
I have drawn blanks with the contacts on ian morey, mark michael,but spoke to keith duncan's wife last friday, but as he is a pilot is unsure whether he can make the reunion. he is aware of the khs web site so he may post a message or be in touch with someone in the near future. If you can let me know about whether alan dunn would be able to attend i would appreciate it .
Cheers ron.


From: ron lawler <ronlawler@hotmail.com>
Date: 6 September 2007 12:54:40 PM
To:
Subject: reunion
Hi Janine, i just checked for addresses for margaret french, diane murphy and pam carver, but not knowing second christian names there are too many entries to take a guess at which ones to try.
i will try to get some results for ian morey, mark michael and keith duncan. i spoke to keith duncan's dad the other day and he is in melbourne but in the process of moving. the contact number he gave me is in melbourne and is (03)98850939.
i will try the number shortly and will let you know if i have any luck.
regards ron
Michael Jensen
----- Original Message -----
From: Jensen, Michael
To: beverleyclark@lexicon.net
Sent: Monday, August 13, 2007 10:01 AM

Hello Bev,
What would it be - about 40 years since Katoomba High School?
I received your letter a couple of weeks ago regarding a high school reunion but have put off replying until I was sure of my probable circumstances for November.

This is Michael Jensen writing and I will be able to make the reunion festivities on 17th November; I look forward to the occasion and the Fairmont is a good choice for a venue.

And now, a brief history of myself for your interest and for those you may be communicating with.
After leaving high school with a mediocre HSC I went to Port Kembla Steelworks and trained as an analytical chemist. I undertook a Tech course and after finishing that I did what a lot of people considered as the right of passage and went to the UK and Europe in the mid 70's. That was a defining time for me and it was an extremely enjoyable and important time as well. Worked in a couple of jobs in East Sussex and North Wales. London was great. Last September I visited London while enroute to Lisbon (where I delivered a paper) and it felt so right to be there even though its now a frightfully expensive place.

I married in 1977 and my wife (Priya) and I live in Blackheath. We have also lived in Wentworth Falls and Hazelbrook. We have two very delightful kids and first of all there is Monisha now 26, living in Bondi and works as a TESOL teacher. She has had an amazing journey scholastically and travelling throughout the world. We also have a son Benjamin now 24 who is in Hobart attending the University of Tasmania. He is also a traveller. There is lots to talk about when it comes to the family situation.

Very rarely do I see anyone from Katoomba High these days. I have seen Ken Newton on the odd occasion but sadly I have to report the passing of Tom Hodson who I believe suffered heart failure. John Holmes was a regular sight around Katoomba delivering milk to his customers. Eddie Young I used to see in the early 70's when he had his cake shop on Glebe Point Road. I have no knowledge of anyone else.

I was a late bloomer when it came to education and I have been attending Unis now for about 15 years and I hope to have a PhD at the end of the year - bit later than planned but nevertheless its going to come about.

Looking back, I really don't think I enjoyed high school but there were some nice moments and some nice people. When I attended a function at the school about 2 years ago, a lot of memories came back. This was the first time I had set foot in the place since high school and it has changed inside; the room configuration is basically the same but a number of the rooms now have different uses. The school certainly looked tired. Somehow I could sense the Presence of Bill Magill and Len Vousden (who I met in K-Mart a few years ago) and Miss Bedford who was the only teacher for me that made Shakespeare half way enjoyable.

I must ask now if you have any knowledge of the following people:
Robert Stroeve (Fuji).
Gordon Lai.
Hilda Van Trillon.
Mark Michael.

Thank you for the invite and your efforts. I will see you at the Fairmont and I will be easily recognised - grey as a ghost and sporting a beard and pony tail.

Regards and best wishes,
Michael Jensen (aka Miz).
Colleen Chick
From: "T.J. & C Loveridge" <tjcloveridge@bigpond.com
Date: 12 July 2007 3:07:04 PM
To: <Janine.mahoney@bigpond.com
G'day Janine, I guess I qualify for the 'poorest correspondent' award. Thanks a lot for the email (late '06) and the subsequent personal invite early '07. Mum related the recent Gazette article and this has prompted me to finally confirm that Trev and I will be coming to the reunion in November - really looking forward to it. I have visited the website a few times - it seems KHS provided a solid foundation for many remarkable life experiences.
Thanks to you and the committee for your efforts to date and we will no doubt hear more re deposit, final payment etc from you in the near future.

Best wishes and regards,

Col Loveridge (nee Chick), T.J. and C Loveridge
"Yamba" Gunnedah NSW 2380
Ph: 02 6743 1508
Fx: 02 6743 1608
Mob: 0428 431508
Email: tjcloveridge@bigpond.com >
Derric Wagstaff
From: Derric Wagstaff <derricwaggers@hotmail.com>
To: <colingellatly@hotmail.com>
Subject: School reunion
Date: Wed, 4 Jul 2007 10:39:37 +1030
Col
Hi! I have just had a look at the 'khs1967' site and I see that arrangements seem to be moving along nicely. I would like to attend and be involved so if you could let me know any more details or arrangements as they develop that would be great. I am currently in Vietnam but will be back towards the end of July.
Cheers
Derric
Ron Gardner
Paul,
I've only two days ago become aware of the KHS reunion site and have now made contact with Mike Vale & Damien Grace.
I wasn't sure if it was appropriate for me to attend, being that I left KHS in the first week of sixth form but my two old friends have given me some support so I am now thinking very seriously about it. Sounds like it would be a great get together.
I live in Clare but the phone listing is in my partner's name, which is why you couldn't find it. I am a funeral director these days and live a comfortable but sometimes busy life on 5 acres.
I'll be keeping an eye on the website for updates on the arrangements, but at this stage it looks like I will be a starter for November.
Regards
Ron Gardner
Manuel Patty
----- Original Message -----
From: Manuel Patty
To: paul@khs1967.com
Cc: Kim Murphy
Sent: Wednesday, June 20, 2007 9:07 AM
Subject: Kim Murphy's wedding
G'day Paul,
Just thought I'd let you know the names of all the people in the photo of Kim's wedding. It should read: Kim Murphy's wedding. The bride is absent from this photo. However, looks like Russell de Groot, Greg Mackay, Geoff Williams, Kim, John Holmes, Manuel Patty, Tim Tapsell Scanned from the 1985 Reunion handout of Kerry Fair's
Wow, what a blast from the past!
These days, I live in Dover Tasmania with my wife Catherine and after many years of ever changing forms of employment live the life of a semi-retired computer consultant.
I see from the web site that you were also a bikey.
The attached photos:
Me, Geoff Williams (Seed) and Kim Murphy on our bikes taken in the year of Kim's wedding. The last time I saw Kim and Di in 1991 Me and Catherine 2007 I must admit it would be interesting to catch up with old friends again and I'll certainly try to make it to the reunion.
Hope you're well
Manuel
Manuel Patty
PO Box 263
Dover
TAS 7117
Phone: (03) 6298 1777
Mobile: 0407 616 319
Email: manuel@helpsol.com.au
Alistair McDonald
----- Original Message -----
From: Alistair McDonald
To: horne.paul@ukonline.co.uk
Cc: mail To:d.grace@unsw.edu.au ; colingellatly@hotmail.com
Sent: Wednesday, May 16, 2007 11:12 AM
Subject: Greetings
G'day Paul,
Your totally unexpected phone call last night, has aroused some interesting musings! It is difficult to believe that 40 years have nearly passed since we spent that year together searching for a path to maturity and a career (life). It seems that maturity has now found me, and 40 years of my life has passed in a blur. I have had no contact with our KHS fellow travellers for many years, although I did meet Lance Robertson outside the local supermarket some years back.
My contact details are shown below. I would welcome the opportunity to catch up some time.
Kind Regards,
Alistair McDonald
Phone: 03 9882 0178
Mobile: 0419 359 721
Email: aliyan@bigpond.net.au
Pam Loveday
Hi Damian

I have finally got around to looking at this site! I feel sure my friend Dawn Alston (Bignall) will be coming with me to reunion. My daughter is going to a 10 year one at St Columbas at Springwood as well! Makes me feel old!
We both live in the mountains so it will be easy for us. My email address is pamela_tomiczek@hotmail.com
cheers
Pamela (Loveday)
Shayne Hodgkinson
From: "B & S Cullen" <bandscullen@pnc.com.au>
Date: 15 March 2007 4:52:14 PM
To: <janine.mahoney1@gmail.com>
Subject: khs reunion

Hello Janine
Shayne Cullen (Hodgkinson) here.
It was a great surprise when Bruce and I came home from hols to hear that you had been in touch about the reunion. You were right - Anita our daughter thought you were selling something and sorry if she was a bit cagey.
Wont be making it to the reunion but Im sure you all will have a great time and I'll be watching for any info about all of you. I still have the 67 photo which is already posted on the site and have often wondered how everyone fared.
Just a little info on myself - went to Armidale Teachers College for the two years, taught in Blacktown for a short while, married and had four children. I still keep in close touch with Jan Saunders - if you remember, we always hung out together. I believe she is contacting you also.
Ula Ciastkowska lives in Leonay - 6 Dryad Place. Jan keeps in touch with her and her married name is Dobrzynski. Her phone number is 4735 2639. I have no idea about Gina West, sorry, but would love to hear any news of her.
Good luck
Shayne
Reg Macfarlane
From: Trish Carroll & Mike Vale [mail To:carval@homemail.com.au]
Sent: Sunday, 29 October 2006 6:05 PM
To: 'rmcfarla@hsc.woll.catholic.edu.au'
Cc: Erasmus@optusnet.com.au
Subject: KHS 1967
So, Mr McFarlane, your nefarious past has finally caught up with you. Please be advised that this photo and many like it will be circulated to all and sundry if you don't immediately go to www.khs1967.com and add your profile. A reply to this e-mail will also be required to prevent the ongoing assassination of your character.
You sir, have been warned!!!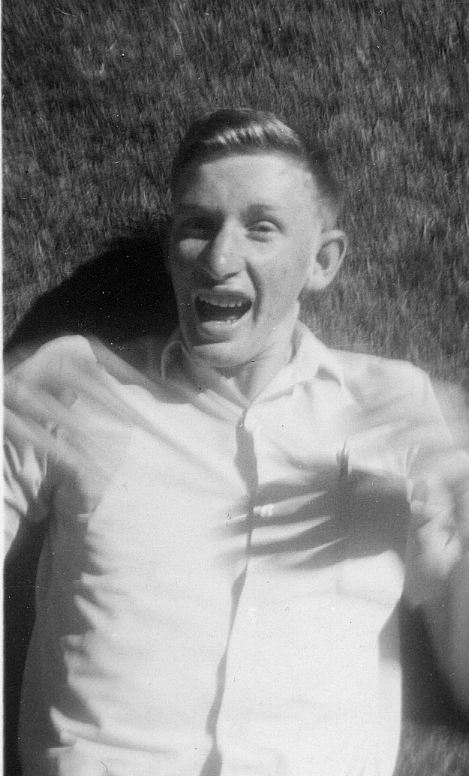 From: Reg and Penney McFarlane [mail To:mcfarlanes@gmail.com]
Sent: Thursday, 25 January 2007 6:22 PM
To: valcar@homemail.com.au
Subject: Re: Katoomba High School Reunion Nov 2007
Hi Mike.
Still in shock over that photo. where the blazes did you get that?
Looking forward to seeing everyone at the reunion. Trying to dig through old junk to find some photos and stuff.
I have relatives in Queanbeyan, hope to get over to see you on one of my visits down there.
Were you involved in the fires in 05?
Reg
Sandra McKay
From: "sandra greenwell" <sandra@epfservices.com.au>
Date: 21 January 2007 1:07:08 PM
To: "'Janine Mahoney'"
Subject: RE: Reunion - Sam McKay
Good Morning Janine,
I am Sandra McKay from 1968 year. Lived in North Katoomba, loved my life as a kid in the bush. I was pretty insignificant at school (small in size, played sport and didn't work at been an academic, absolutely no music or debating skills and therefore no KHS stand out). I was happy with my friends and only a few teachers. Friday night basket ball is my strongest memory from so long ago......maybe the three legged race with Jenny Hood (the tall and the short miss match who won every time) and most importantly Tricia Millar who despite a horrific car accident was so gutsy turning up for her HSC exams. Looking forward to the next events in my life I realise I have spent almost no time reflecting on the past......wow! did that change while matching names to faces in the 1967 & 1968 year photos.
As mentioned in a previous email, I attended my nephews wedding at the Fairmont in October last year. It was beautifully presented with the staff, throughout the entire resort, being fantastic. What a beautiful location. By the way for those interested the food was good, the alcohol definitely alcoholic and they didn't worry about the late hour when the last quests staggered back to their rooms are out the front door.
I'll have a few less double shot lattes on the sidewalk each day between now and November which should help cover the extra cost of the Fairmont. If health is OK and the family is safe I imagine myself there on the 17th.
Best Regards
Sam
Mike Vale
----- Original Message -----
From: Trish Carroll & Mike Vale
To: horne.paul@ukonline.co.uk
Sent: Wednesday, October 18, 2006 11:49 AM Subject: KHS 1967/2007
G'day Paul
Damian Grace finally goaded me into producing a profile for your KHS 2007 reunion website (attached). I presume
you'll upload it (doesn't seem to be a self serve option).
I've started to search for old boys/girls from the classes of '67/'68 - so far I've only found Robyn Fogarty. I'll let you know how I go.

Cheers
MikeV

Hey Mike,
Yes, sorry about that but for now no self-serve option unless you post it to one of the discussion boards there. As it is, I fully expect the message board to get attacked (as it allows anonymous input), the way another of mine has been hit.
People appear to be less inclined to put anything up if they have to create a logon. Still, over the next year I'll hopefully do more with the site.
I didn't know Damian was a Blackadder fan.
Paul